Thomas J. Toy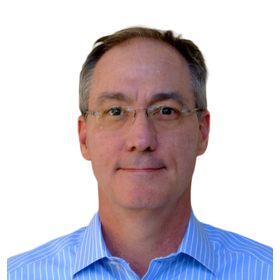 A thirty year venture capitalist with extensive public company board and committee experience, Thomas J. Toy is Co-founder and Managing Director of PacRim Venture Partners, a Menlo Park-based professional venture capital firm specializing in early stage technology companies. Tom is also a Managing Director of Startup Capital Ventures and a Venture Partner/Advisor for ICCP SBI Venture Partners.
Tom has invested in early stage diversified IT, CleanTech and Healthcare companies. He has served on boards of directors of a number of public and private companies, for which his expertise includes general business, finance, marketing and sales, operations, corporate governance, special committees, investigations and audit committee. Tom's current and past companies include:
Hanwha Q CELLS (NASDAQ: HQCL): Boardmember 2007-2015, former Chairman of the Audit Committee and Corporate Governance Committee
UTStarcom (NASDAQ: UTSI): Boardmember 1995-2012, former Chariman of the Board, Chairman of the Audit, Corporate Governance and Compensation Committees, former venture investor
White Electronic Designs (NASDAQ: WEDC, acquired by Microsemi): Boardmember 1989-2010, former Chairman of the Corporate Governance Committee, former lead venture investor
SunPower (NASDAQ: SPWR, then partially acquired by Total SA): former co-lead venture investor
Catalina Marketing (NYSE: POS; acquired): former venture investor
LifeCell (NASDAQ: LIFC, then acquired by Kinetic Concepts): former lead venture investor
SyStemix (NASDAQ: STMX, then acquired by Sandoz/Novartis): former venture investor
CafePress (NASDAQ: PRSS): Boardmember 2000-2006; former lead venture investor
Previously, Tom was a Partner at SmartForest Ventures and Technology Funding. Tom started his career at Bank of America, where he worked for seven years.
Tom graduated from Northwestern University with B.A and MBA degrees. He taught the New Venture Finance course at San Francisco State's MBA school, and he is a regular volunteer panelist for the San Francisco Chamber of Commerce Job Forum.
Huoy-Ming Yeh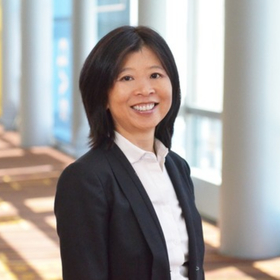 Huoy-Ming Yeh co-founded CSC Upshot Ventures, an early stage technology venture fund focusing on investing and building best of class companies in Silicon Valley.
Ming spent her entire career focusing on building and investing high growth innovative technology companies. She has more than 15 years of experience in venture capital and 10 plus years of deep technical and operational experience in technology companies. Prior to founding CSC Upshot, Ming was a Managing Director at SVB Financial Group, where she headed up SVB Capital Asia. In this role, she led SVB's venture capital investment activities and manages all aspects of SVB's relationships with the venture capital and private equity communities in Asia.
Prior to SVB Capital, Ming co-founded PacRim Venture Partners, a venture capital firm based in Silicon Valley. Before PacRim Venture Partners, Ming was with the Investment Banking Advisory group at Lehman Brothers where she provided advisory work on mergers, acquisitions and public offerings for venture-stage companies.
Ming's background includes substantial technology expertise. She was a design engineer for Sun Microsystems, Key Computer Labs (acquired by Amdahl) and Prime Computer. During her years at Sun, she earned three patents for her work on the UltraSPARC processor.
Ming served on the board of CVCA (China Venture Capital Association), an organization that promotes the interest and development of the VC and PE industry in China. Ming also serves on the Wellesley College Business Leadership Council that supports the college in its mission to educate women who will make a difference in the world. Ming was the Chairperson of Women In Leadership, a premier women's leadership group whose members are senior leaders in the venture capital and private equity communities in China.
Ming holds an MBA from Massachusetts Institute of Technology, a master's degree in electrical engineering from the University of Southern California and a bachelor's degree in physics from Wellesley College.
Peter Gardner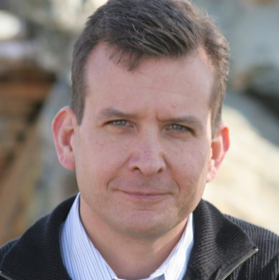 Peter Gardner is the Founder and CEO of Startgrid (www.startgrid.com), an early-stage software company. Startgrid's platform is used by some of the world's largest enterprises to manage their relationships within the startup community and deliver innovation from these relationships to their internal Product and R&D teams.
Peter spent 20 years as a venture capital investor, helping seed and early-stage entrepreneurs build their businesses. He's passionate about social entrepreneurship and sits on the Board of the Center for Science, Technology and Society at Santa Clara University. Peter has a BS from Tufts and an MBA in Entrepreneurial Studies from UCLA.